Lebar Daun dedicates itself to delivering exceptional quality products and high-standard homes, all while placing society, the environment, and sustainability at the forefront of its mission. Let's delve into our remarkable journey and some of our ongoing and completed projects. Discover the hottest newest properties in Shah Alam brought to you by Lebar Daun
Completed Projects: Delivering Dreams
1. D'Kayang Residences: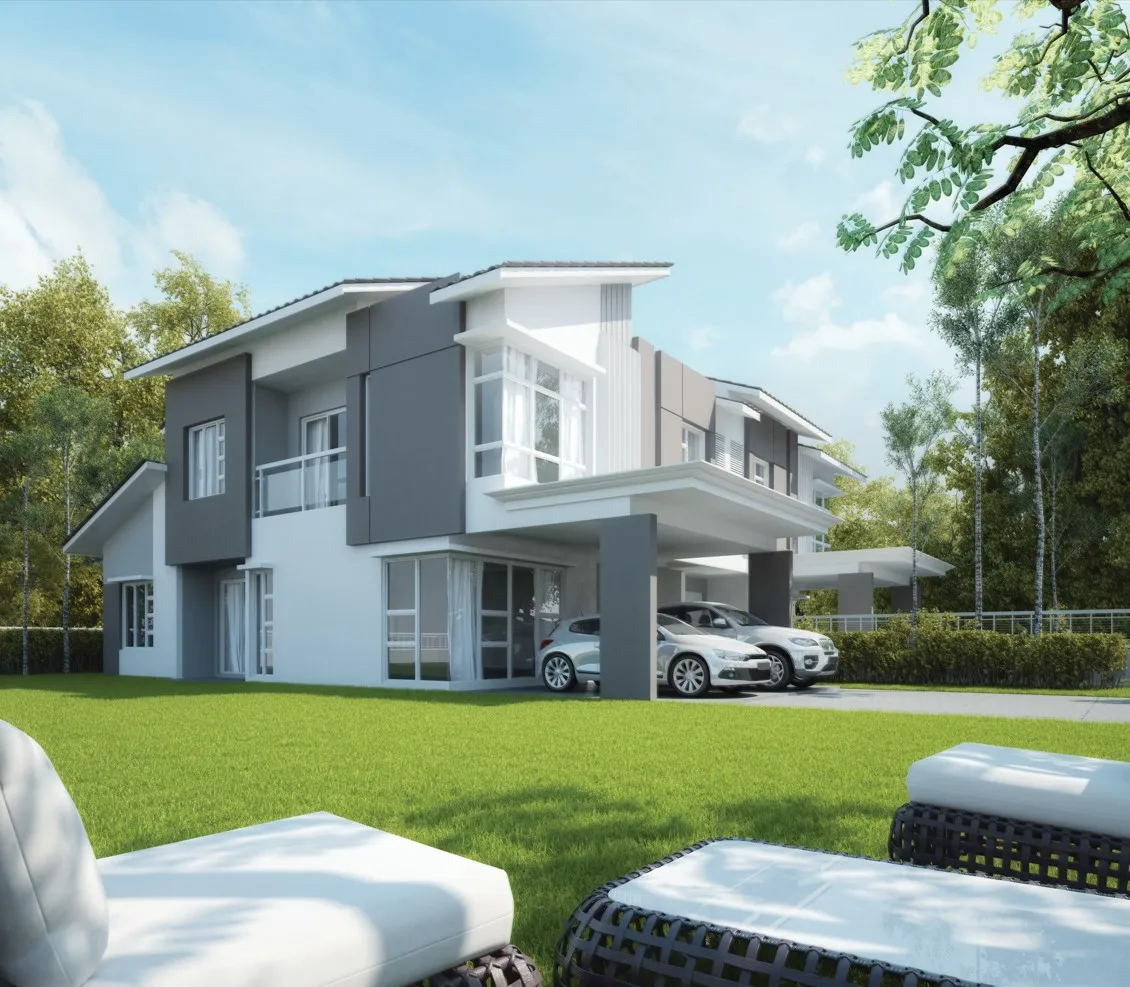 Section 13, Shah Alam, Selangor, Residential
Looking for Properties in Shah Alam ? D'Kayang Residences stands as a testament to Lebar Daun Group's vision and transformational prowess. Moreover, Lebar Daun Group has reimagined this former racing track into a vibrant integrated township, showcasing exquisite Tropical Andalusian architecture.
Firstly , strategically located in Section 13 of Shah Alam, D'Kayang Residences seamlessly blends leisurely living with commercial convenience, offering a one-of-a-kind lifestyle.
Furthermore, with top-notch infrastructure and easy access to major roads like NKVE, Federal Highway, and Kesas Highway, D'Kayang Residences is an invaluable investment. Its aesthetic charm, influenced by Tropical Andalusian architecture, marries European and Asian design elements.
Spanning 163 acres, this low-density residential project encompasses 1,211 units, including Superlink houses, Semi-D homes, Condominiums, Semi-D Cluster houses, and 172 commercial lots. Additionally, D'Kayang Residences complements a thriving commercial precinct, offers proximity to educational institutions, sports facilities, hypermarkets, and hotels, fostering a vibrant and holistic community.
Furthermore, thoughtful planning is evident throughout, from meticulously designed roads with concrete imprints to concealed drainage and underground utility cabling. With ten acres of green spaces, smart home features, a serene lake, jogging paths, sports facilities, an outdoor theater, barbecue pits, and elegantly crafted gazebos, D'Kayang Residences offers a harmonious community living experience if you are looking for high quality properties in Shah Alam.
2. Bukit Bandaraya Shah Alam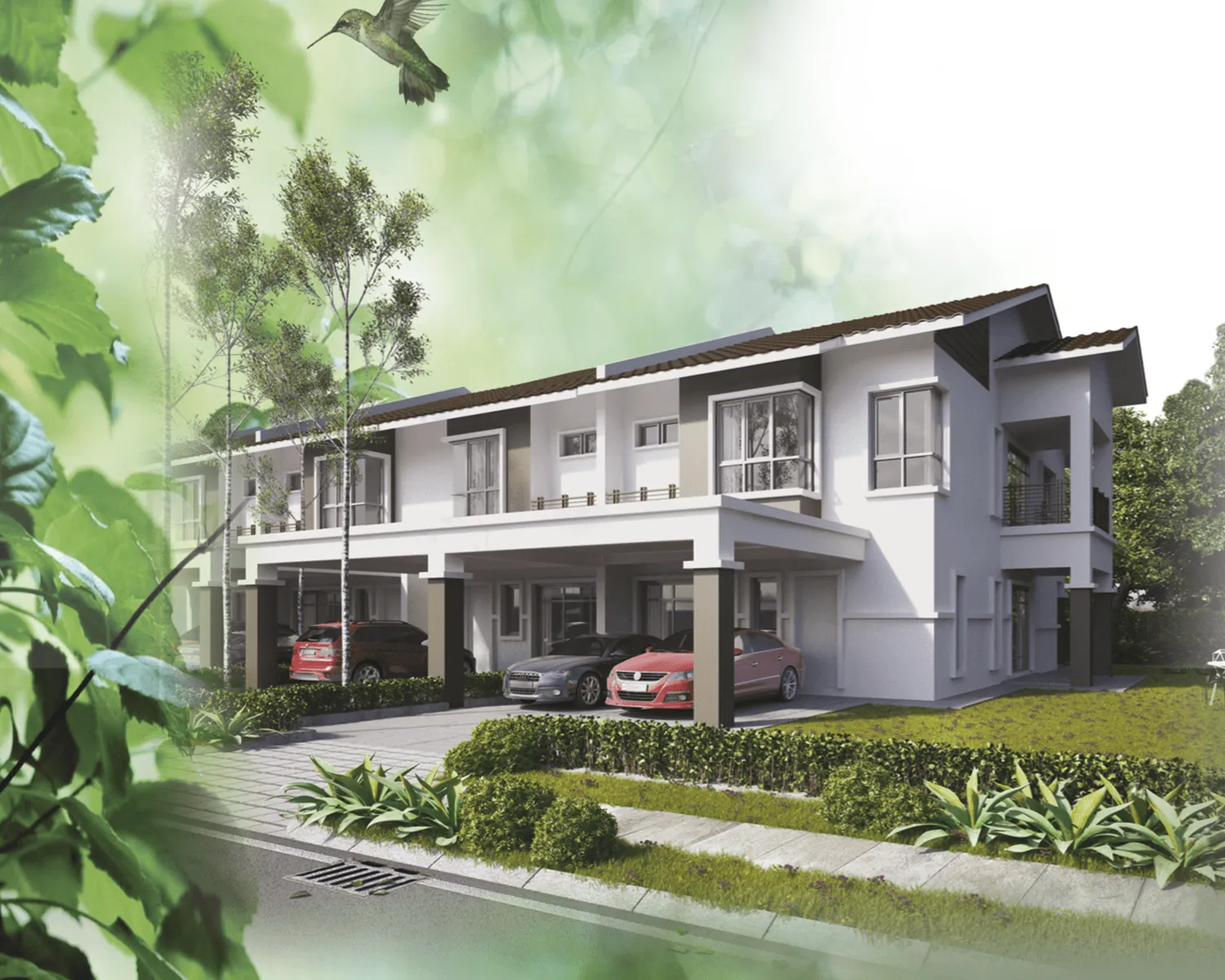 Section U11, Shah Alam, Selangor
Bukit Bandaraya Shah Alam comprises a luxurious 300-acre integrated township that presents a diverse range of 2,816 residential units, encompassing Double Storey Link Houses, Bungalows, Semi-Detached Houses, Apartments, Townhouses, Condominiums, schools, and commercial lots. Nestled in the highlands of Shah Alam, thus it enjoys a prestigious location surrounded by upscale neighborhoods.
Moreover, strategically situated at the crossroads of major highways, Bukit Bandaraya Shah Alam is easily accessible within the Klang Valley. It's not just a township but a diverse, multi-racial community in alignment with the government's vision. Additionally, with its own commercial center, multi-purpose hall, schools, sports complex, and recreational parks, it offers residents a destination that turns homecoming into a joyful journey.
Furthermore, amidst lush greenery and panoramic hill views, Bukit Bandaraya combines a well-planned integrated development with the tranquility of the Taman Pertanian Forest Reserve, all while providing easy access to city amenities.
3. Taman Dato Demang – "Laelia"
Taman Dato Demang sprawls across 5.08 acres of land in Bandar Putra Permai, constituting an exclusive residential area. Comprising three distinct layouts, this gated community offers a range of facilities catering to residents' daily needs. With round-the-clock security, Taman Dato Demang undoubtedly ensures residents' safety and peace of mind.
Furthermore, accessible via main roads and major highways, with public transportation options, Taman Dato Demang exemplifies the Lebar Daun Group's commitment to creating secure, tranquil, and community-centric living environments.
Looking Ahead to a Bright Future
Lebar Daun Group's journey is marked by a dedication to excellence, a commitment to sustainability, and a vision for a brighter, more harmonious future. As the group continues to expand its portfolio, it invites you to be part of a thriving community where exceptional living is not just a goal but a promise.
Ongoing Projects: Crafting the Future of Living
AMARE: Setia Alam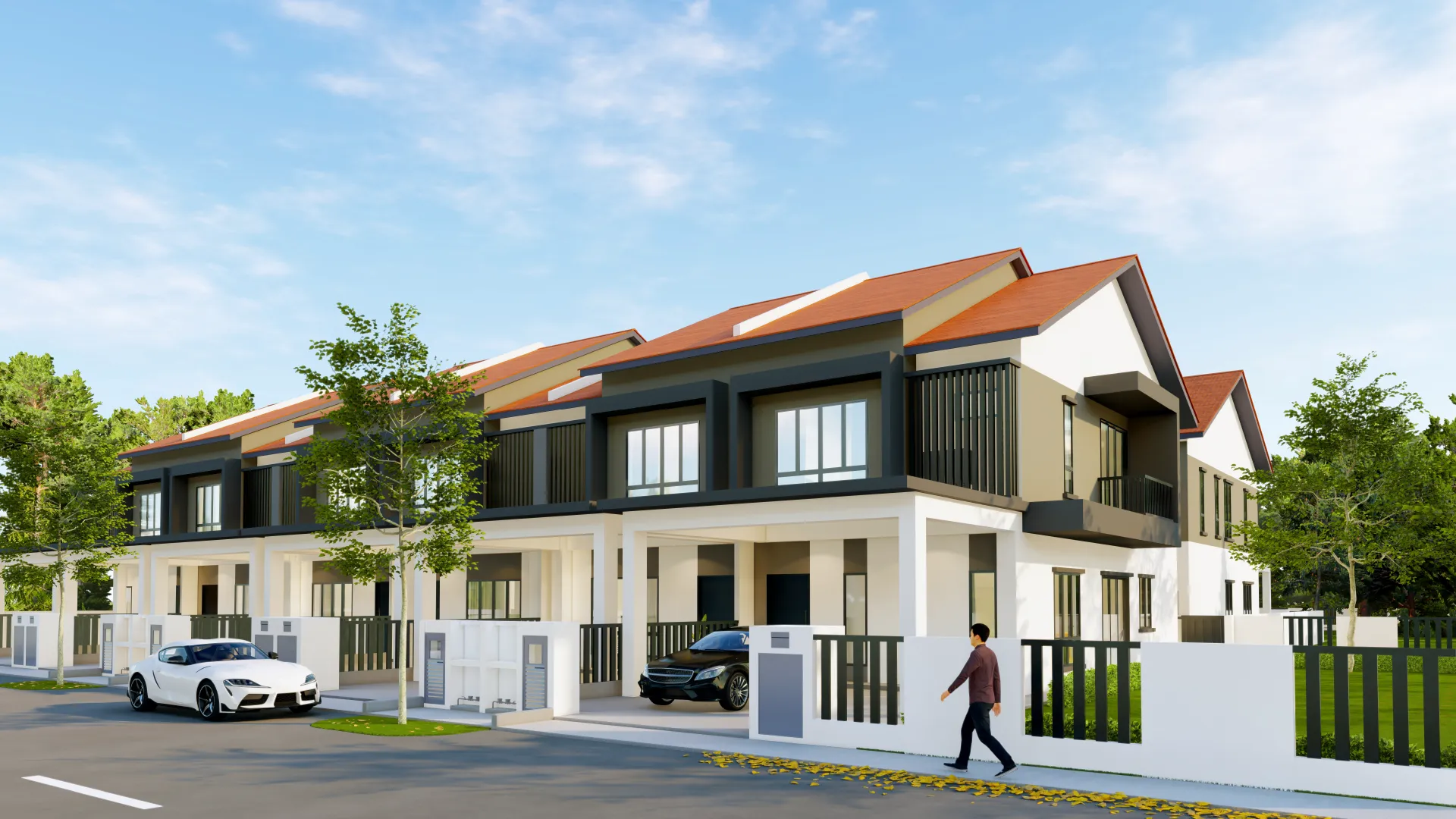 Section U13 (Setia Alam) – Setia
In the heart of Setia Alam, Section U13, a remarkable place is emerging: "Amare." More than just a development, Amare embodies the spirit of belonging and community. Inspired by Ethiopian culture, where family includes those who've been part of your life for years, "Amare" means "belonging to." Join us on a journey to discover what unquestionably makes Amare your perfect home.
Thoughtful Design for Comfort
Amare's commitment to your comfort is evident in its thoughtful design features. With a North-South Orientation, residences are strategically positioned to provide shade from direct sunlight throughout the day, ensuring your comfort year-round. Additionally, independent Wet & Dry Kitchens have been carefully designed to prevent heavy cooking smells from entering the main living space, allowing you to enjoy fresh air within your home.
Moreover, spacious living areas within the residences are created to encourage togetherness within your family, fostering a sense of warmth and connection.
When it comes to location and connectivity, Amare excels. Ideally situated in the rapidly expanding Setia Alam area, it offers residents unrivalled convenience. Its strategic location, nestled in the middle of Setia Alam, places Amare just a stone's throw away from shopping destinations, medical facilities, educational institutes, and a plethora of other amenities, making your daily life a breeze.
Furthermore, with major highways like the New Klang Valley Expressway and the Federal Highway, along with the upcoming LRT3 project, accessibility is unparalleled.
Lastly, as a future residential development, Amare holds the promise of not just a house but a true home and a place where you belong and where cherished memories are made.
2. PIAZZA: Redefining Shah Alam's Business Landscape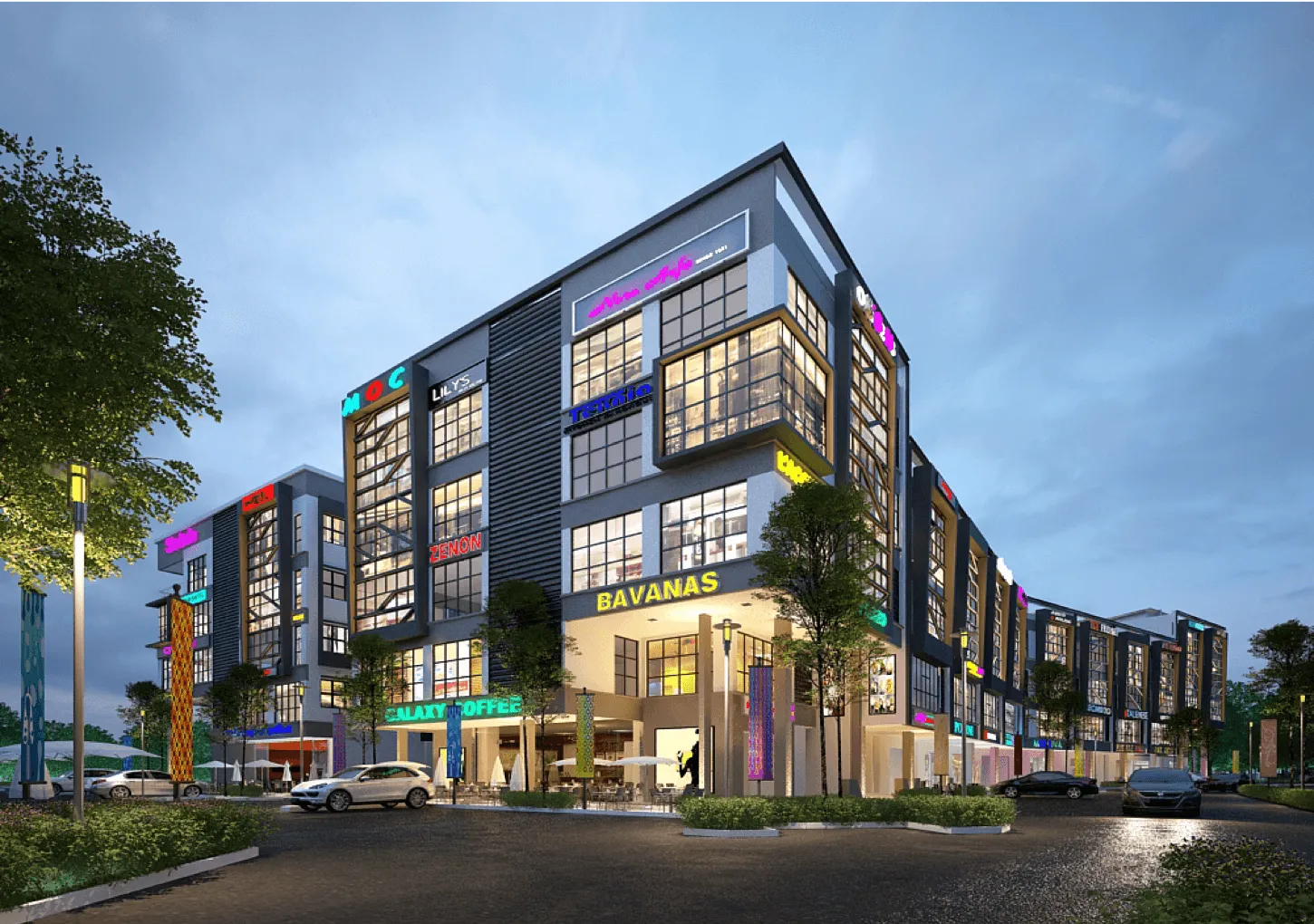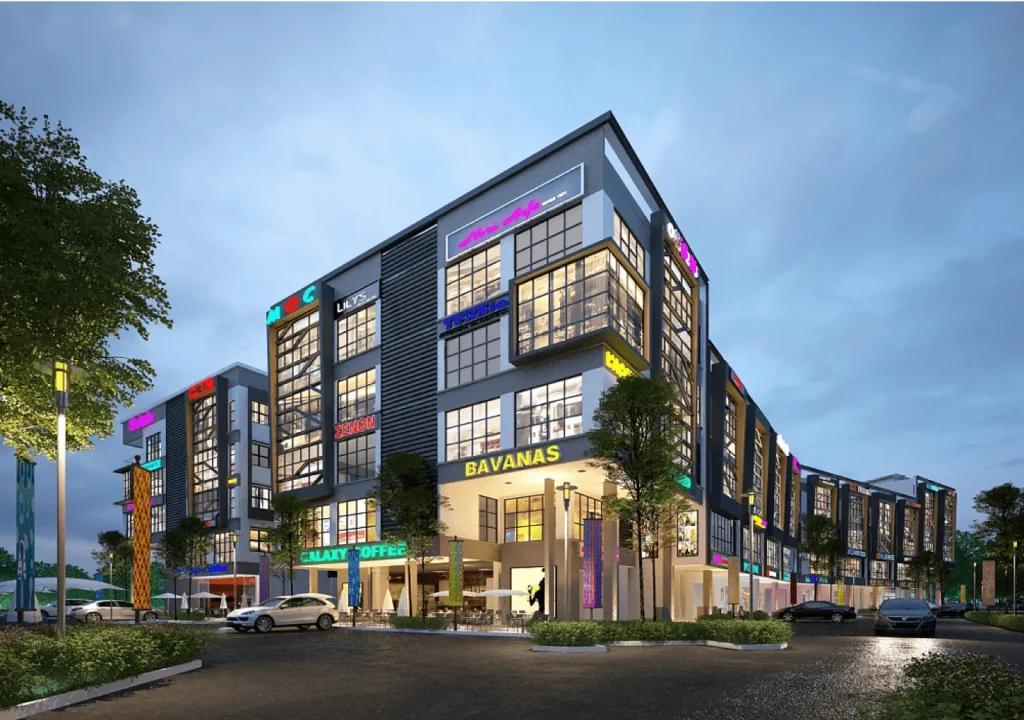 Nestled in the prime area of Shah Alam city, PIAZZA stands as a testament to Kumpulan Lebar Daun's commitment to crafting innovative business centers. This mixed development project is set to elevate the standards of retail and commerce in the region, marking a significant step forward in the company's mission.
Strategic Location: PIAZZA prides itself as one of the most strategically located business centers in Shah Alam, promising accessibility and convenience.
Mixed Development: This project includes the construction of Lifestyle Shops and Signature Offices, creating a vibrant and integrated business environment.
As the Lebar Daun Group continues to shape the future of property development in Malaysia, these ongoing projects serve as shining examples of innovation, community, and connectivity. Stay tuned for more exciting developments that promise to redefine living and business experiences across the nation.
For more information on properties in Shah Alam visit https://lebardaun.com.my